Meet Our Disc Jockeys
Hunter's features some of the most Talented Disc Jockeys in Southwestern Ontario

Hunter's Disc Jockey Services staff of DJs are highly qualified professionals! They have many years of experience each and bring great talent to your event. Below are pictures and bios of our DJ's. If you would like to read a personal biography on the DJ, just scroll down to read more about them!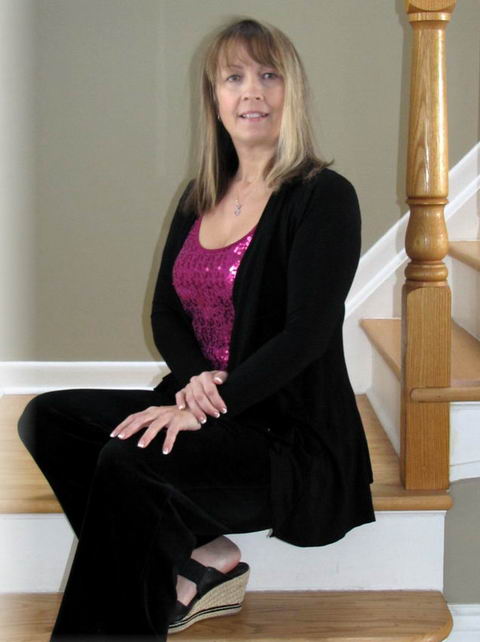 Donna Yancy
I am thrilled to be part of the Hunter's family!

Music had always played a big role in my life. I can remember as a young girl sitting and listening to all kinds of music on my Mom and Dad's hifi. That, is when I started to appreciate many genres of music and that has continued on since then.

I have always been an outgoing, energetic and social person so being a DJ is a perfect fit for me. If there is anything that you want to hear, by all means, come and introduce yourself, tell me what it is that you want to hear and I will play it for you. The night belongs to you and your guests night and I want to make sure that when the night ends , everyone enjoyed the music and had a fantastic time. There is nothing better than when a song comes on and you get the thumbs up from the folks on the dance floor.That makes it all worthwhile. I look forward to the opportunity to be the DJ at your function.


---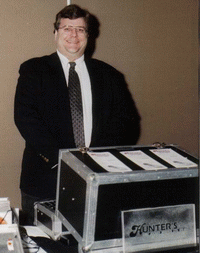 JIM KONOPETSKI

I started working for Barb and Ron Hunter in 1998, and had been in the business for 6 years prior to joining them in London. I first became a DJ in Winnipeg, and after moving out to Ontario, I spent a couple of years in the Kitchener/Cambridge area.

This business is a lot of fun and very interesting. I've entertained people of all ages, and in all sorts of places. From elegant ballrooms to a wedding by the beach, and a riverboat cruise have been just a few of the locations I've had the pleasure of "Dancing the Night Away". Working at an event staged in a farm machine shop or under a tent on a beautiful summer's evening keeps me appreciating what an enjoyable pastime being a Hunter's DJ is.

Weddings, stag and doe's, fashion shows, Christmas parties, anniversaries, and New Year's celebrations are all events I love to do. I like to bring along props and prizes to keep the evening light and fun. I'll bring the music, and you supply the dancing!

Acting in community theatre, and participating in Optimist Club functions are other rewarding things for me. Playing games and sports with my 3 sons keeps me busy too.


---

Contact Hunter's Disc Jockey to book your function!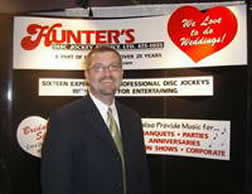 Steve McDowell
I believe my success as a Disc Jockey is my ability to read a crowd and play songs that guests will enjoy! I also do my best to play all the requests through out the night. It makes my job easier if you tell me what you want to dance to. With over 12 years experience working as a D.J. I have played all kinds of shows from Video Dance Parties , Stag and Doe's, Birthday Parties and School Dances. I especially enjoy doing WEDDINGS and would love to be the D.J. at yours. Call anytime to book my services.


---
Chris Arnsby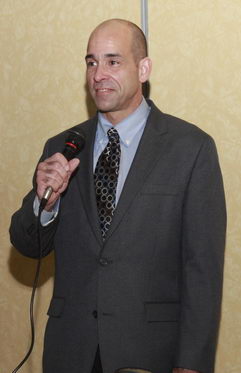 I've always enjoyed all types of music and have been a disc jockey at a variety of functions since 1998 and the occasional club prior to that. I'm the guy who enjoys music on the physical format of cds with your latest favourites. On request I do theme nights or spin your favourite vinyl records which are making a remarkable comeback due to their warmer sound. While playing your special tunes I can jog a few memories and look forward to assisting you with your next event.


---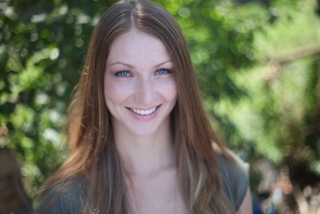 Sarah Cawston

Hello! My name is Sarah Cawston and I am very excited and proud to be part of the Hunter's DJ team. Music, DJ'ing and MC'ing is in my blood and always will be! It all started back in the days of reading the morning announcements over the P.A. system. I've had 5 plus years in the broadcasting industry and they've been some of the best! I am a graduate of the Radio Broadcasting program at Fanshawe College. For many years I worked as a live DJ for multiple subscription based internet channels; giving BIG birthday shout outs, playing all your requests and keeping the party going all night long! Whether hosting a dance, wedding, fundraiser, staff party or just a great night out with friends, we'll have an AWESOME time on the dance floor! No stranger to the microphone, I love to MC and host events as well! I believe the key to a great night is really understanding the client and their guests and making sure the night is everything they've dreamt it to be! After all...it's YOUR NIGHT! So get ready for a great time! ENERGY, ATMOSPHERE, EXCITEMENT and of course ALL THE BEST MUSIC!!

Can't wait to meet you and see you on the dance floor!!


---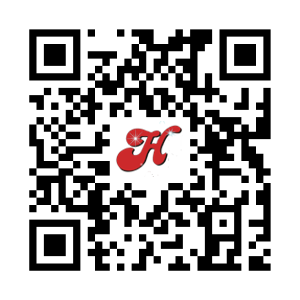 Mobile Ready
Scan our QR Codes for easy mobile & tablet access to both Hunter's Disc Jockey Services AND Shooting Stars Party Photo Booth