Our clients write...
Donna did a fantastic job...
Hi Barb!

Just want to let you in on how our patio party went last night!

Donna did a fantastic job and I wish I could have her host every night!
She did a great job judging the atmosphere of the party and knowing what music to play when.
She was fun, loved to groove to her music, which I think got our guests into it as well, and just overall knew how to have a good time!

I would absolutely LOVE to have her come back and play for our patio party September 3rd.

I really appreciate you taking the time out of your evening to join us on our patio!
Thank you so much for all of your help! I look forward to working with Hunter's again soon!

Cheers,
Nic Fowler

Jacks London South
... what a hoot!
They were a great group. We even had girls staying at the hotel (Elmhurst)
come along and do a "Wedding Crashers" picture.
We put it in the keepsake binder and they all signed it....what a hoot .

The Bride and Groom loved it.
... music was great and people enjoyed themselves!
Hi there,
I just wanted to thank you for DJing and MCing our wedding day.

The music was great and people enjoyed themselves!

Thank you for being a part of our special day!

Kelsey & Nicholas Steinburg
(@ Pine Knot Golf Course Oct 4 th.2014 )
Steve you are an amazing DJ!
Thank you to Steve you are an amazing DJ.

The fact you kept the party going as you were taking down your equipment and you still had us dancing WAS AMAZING.

You were excellent and we will definitely treasure and remember this night.

Your patience and most of all concern to make the night go smoothly was appreciated.

Thank you Steve

Kindly
Zach & Carm Barbosa
Couldn't have asked for a better DJ...
See the back of our card to Hunter's DJ
Very fun photo booth!!
Hi Barb,

Thanks again for your services, professional staff and very fun photo booth.

I know that the guests and Matthew and I really enjoyed it!

We will definitely keep you in mind for any future events and will certainly pass your name along to our friends.

Thanks again,

Maia McClintock


(Staff DJ's Sarah & Elizabeth)


Hons. B.A., Candidate, Appraisal Institute of Canada
Metrix Southwest Inc.
Metrix Realty Group

285 King Street, Ste 204
London ON N6B 3M6
T - 519-672-7550
F - 519-662-9321
Toll Free 866-672-9101




The only complaint was that people were tired for two days from all of the dancing.
Hello Barb,

The DJ , Bill did a wonderful job. The only complaint was that people were tired for two days from all of the dancing.

There wasn't too many people sitting down once the music started.

The service before hand was extremely helpful, and helped us be very lax about the dj part of the evening.

I will definitely recommend you to anyone looking for a DJ

Thank you,
Andrew



Excellent service... over the years!
It has been a great working relationship with you over the years.
Thanks again for the excellent service and support you have provided to ensure our
Staff Appreciation Days over the years have been successful.

Enjoy the holiday season and I will be in touch in the new year.
Donna was amazing...
Hi Barb.

Jody and I would like to say thank you for being part of our wedding and playing great music. Donna was amazing.

Playing different types of music that fit different age groups.

And of course, the Photobooth was a hit. Everyone loved it and had a blast. Thank you once again.

Riches Tran
it was a huge hit with all of our guests...
Hi Barb,

Sarah and I wanted to thank you very much for the services you provided on our wedding day.

We were extremely happy with the photobooth, and as I'm sure you could tell, it was a huge hit with all of our guests (I believe someone even told us they would be looking at booking your services!). We haven't had time to go through all the pics yet, but we are sure there are some great ones in there.

I'm not sure if you had the opportunity to wander over to the dance floor at any point, but we couldn't have been happier with Donna. She had every song from my list ready to go, and she took requests and handled even tougher requests very well. The dance floor was packed right until the last song which is exactly what Sarah and I were looking for. We would happily recommend her services to any other couples we know, and wanted you to know that we thought she was excellent.

Overall, we were extremely pleased with the services you provided and with dealing with you and Donna during the planning phases. Thanks again, and we will recommend Hunters if we know of any couples getting married in the area!

- Koki & Sarah
«
1
2
3
4
»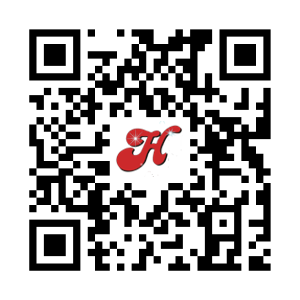 Mobile Ready
Scan our QR Codes for easy mobile & tablet access to both Hunter's Disc Jockey Services AND Shooting Stars Party Photo Booth