Our clients write...
AMAZING DJ's for our wedding!!
Hi Barb,

I just wanted to send you a quick thank you for all your assistance and providing us with AMAZING DJ's for our wedding!!!! Greg and Laura did an amazing job with all the music and keeping everyone having fun on the dance floor. The music was GREAT!!!! We have received a ton of complements from our friends and family about how great the music was and how much fun they had at the reception.

Greg and Laura even came with the fun props that everyone LOVED!!!!! Having props was something I really wanted to do and have for our guests but with everything else going on in the days/weeks leading up to the wedding, it was something I had forgotten and ran out of time to do! It was a huge and exciting surprise to come in and see my husband, my dad, and my uncles dancing to the Y-M-C-A wearing all the fun hats! It was just amazing!

In the days following the wedding, Greg and Laura even sent us some pictures they had taken throughout the night! It was great to see our friends and family having so much fun on the dance floor! It was so nice of them to capture some of those moments and thinking to send them to us!!!

Again, we can not thank you, Greg and Laura enough for providing such great music and entertainment throughout the night! We really appreciate it and made for a truly amazing night. Please let us know if we can be of assistance to you in providing feedback to other potential customers! We'd be happy to share our experiences!!!


WeddingFour Points by Sheraton
My husband and I had our photo booth as well as our DJ from Hunter's Disc Jockey Services and it was the best decision. Everyone loved the photo booth idea for more entertainment as well as for a his or her "wedding favor". People of all ages have a chance to get dressed up and take some goofy pictures! We found that people who don't really like to have their pictures taken were some of the firsts to throw on a hat or sunglasses, grab a friend or relative and smile! The best part was that we didn't have to worry about anything; they took care of it all.

Chris was our DJ whom another bride had recommended to us and we are happy to pass on a recommendation for him again. He was friendly, played a great mix of songs, and played any requested songs so everyone was happy. Please don't hesitate to contact me for any information. I highly recommend Hunter's services for their knowledge of information, professionalism, extremely friendly, and well-rounded services.
Music Selection was PERFECT
Dear Adam & Hunter's DJ Service,

Brian and I would like to send you a special thank you for the excellent DJ service at our wedding reception. The music selection was perfect and enjoyed by all our friends and family. We have so many memories to treasure forever and we are truly grateful for that.

Thank you for making our day so special.
Wedding - Stoneridge Inn
Hi Barb,
Thanks again for everything. And thank Jim too. It was a great day and you all did a fantastic job.

Rhonda
Feb 4th, 2012 - Stoneridge Inn
"I would like to thank Hunter's DJ and our rockin' DJ Jim..."

for the wonderful music and professional service for our wedding May 7th, 2011.

Great mix of old and new and the dance floor was packed until the end of the night with everyone wanting more!

Couldn't have asked for better service and reasonable!

Thanks again

"... professional and always provides us with great service..."
Hi Barb, I hope all is well.

Just a quick note as I'm not sure we've ever sent one to this effect and probably have come to take for granted the excellent job that Jim does for us at our Fish Fry and St. Pat's events every year. He's professional and always provides us with great service, so please send our thanks on to him and keep sending him to Lucan.

All the best.

Brad Weber
«
1
2
3
4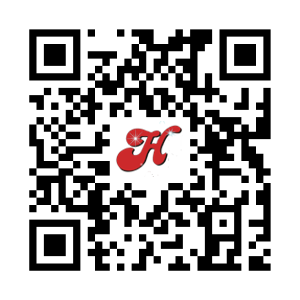 Mobile Ready
Scan our QR Codes for easy mobile & tablet access to both Hunter's Disc Jockey Services AND Shooting Stars Party Photo Booth